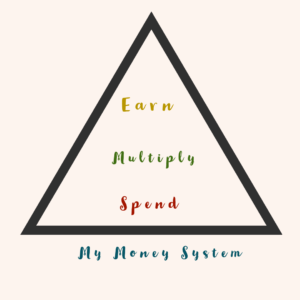 If you're having trouble changing your habits, the problem isn't you, the problem is your system.
-Culled from Atomic Habits by James Clear.
Yes, it is good to set goals, however, if you do not focus on your money systems, your goal may only remain a dream.
A lot of times, I hear people talk about their desire to do right and well with their finances but still end up being in their messy state.
Your money system determines the progress or decline in your finances.
Your money system covers how you spend, earn, and multiply money.
Here are some questions to help you address the strengths and weaknesses of your money system.
• Am I an impulsive spender or I spend within a plan?
• Do I give attention to my priority expenses when spending my income?
• Do I spend money (even) before receiving it?
• Do I desire to build wealth?
• Do I desire to utilise my skills by making money from it?
• Do I love to see my money in my bank account, or I would rather let it grow wealth for me by investing it?
• Do I experience fear of letting hold of my money and would rather not invest it?
• Am I easily drawn to get-rich-quick investments?
To your financial independence and freedom!