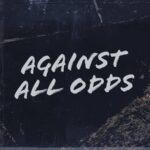 Happy New Month!!!
This is my first post this year, so, I will start with- Welcome back!
How did January go for you in your finances? A new year is most times accompanied with goals for the year; goals to be better (the energy is usually high at the beginning of the year ?). So, did you suck with your money goals right from month 1? Did you try drafting a budget to spend your money and you flopped?
From another angle, are you dealing with relics of the disappointments you had in Year 2020? Maybe you had a "Vision 2020" for your finances and things went out of control for you.
Against all odds, I bring you light for your finances. Don't give up; don't quit; keep pushing.
You don't become an expert at money management in an instance. You get there one step after the other. It is a journey of constant learning. Don't be hard on yourself, give yourself time.
Understand what works best for you. Understand your money strengths and weakness. What are your money strengths? What are your money weaknesses? This will be a good starting point to learning. We'll pick it up from here in the next post!
To your financial independence and freedom!