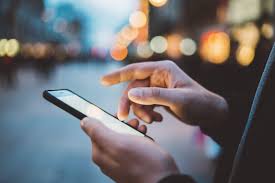 Our phones/gadgets have become our new buddy. Research shows that on the average, millenials spends 5.7 hours per day on their smartphones.

We are a people of the global age and to say the least, we have a lot at our fingertips as a result of technology.

The same goes for investments. Gone were the days when you'd have to visit a bank/company to carry out investment activities. Everything have been automated; from the comfort of your chair, you can access a lot of investment options.

In this post, I'll be discussing online platforms you can use for different investment options and what to look out for when using technology- enabled platforms.

Foreign & Local Stocks– Examples of platforms to get this are Chaka, Trove, Afrinvestor, Wealth.ng, Meritrade, ARMStocktrade, Stanbic IBTC e-Trade to mention a few.

Chaka and Trove, online trading platforms, have both local and foreign stocks.

Platforms like ARMStocktrade, Wealth.ng, Stanbic IBTC e-Trade and other platforms by Nigerian Stockbroking firms have local stocks.

From these platforms, you can view different stocks as they become available and their prices, you can also buy and sell your shares easily. Some platforms require a minimum of N1,000, N10,000, N50,000 depending on which platform you are using.

Agritech– Examples include Agropartnership, Payfarmer, Farmcrowdy. They provide a platform where people come together to invest in agriculture. You invest in an Agricultural fund (animal or vegetable) of your choice and get your returns when due. Insurance is a key feature when choosing an Agritech Company to invest in.

Fintech Companies- Examples are Piggyvest, Branch, Crowrywise. They provide a digital platform which enables you to save and invest across different investment options. Some of these platforms have the right of direct debit on your account. All you need is your gadget and your money!

Asset Management Firms- Examples are Investment One, Greenwich, Stanbic Ibtc Asset Management Limited etc. Some of these firms already have their products on some platforms mentioned above. You can also approach directly. They offer different investment options in the Money Market, Equity market. They are just a call away (check out their websites for contact details). From a call, you can complete the investment process.

Whatever platform you are using, ensure they are registered and credible.
Investment is at your fingertips; use it for your financial freedom!
We believe in you!
To your financial independence and freedom