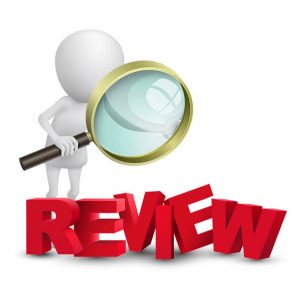 There is no way you can measure your progress towards your financial goals and total financial well-being without a review.
Timely reviews help you measure if you are on the right track to attaining your goals and indicate areas you need to improve or change to meet up with your goals.
To ensure that we have a desirable financial position at the end of the year, it is important that we conduct reviews periodically. So, for Quarter 1, here's a list of review questions to measure your financial position.
On a scale of 0-5, assess yourself for the First Quarter based on the questions below.
How well have I stuck to my monthly investment plan?
(If you earn employment income or regular monthly income, ensure that investment is a monthly bill)
How well have I stuck to my monthly budget?
(You shouldn't spend without a budget)
How have I cut down on my money drains?
(A money drain is an expense class or bad habit that keeps consuming a good proportion of your income and does not really provide a tangible return)
How have I developed myself to increase my earning capacity?
(The biggest investment you can make is in yourself)
How solid is my emergency fund?
(An emergency fund is a readily accessible source of assets (cash and other high-liquid assets) set aside to cover unexpected financial dilemmas)
How well am I fulfilling purpose?
(There's for sure a stream of income in purpose. Go find clarity of purpose!)
Grading:
24- 30: Good
11-23: Fair
1-10: Poor (There's still a lot of room for improvement)
If you are doing well, keep on the good work. Now is not the time to sit back; still keep at the efforts. On the other end, if you are not doing well, you can make the remaining three quarters better than the first. Start now and keep at it.
We believe in you!
To your financial independence and freedom.
Review Time: Quarter 1, Year 2020