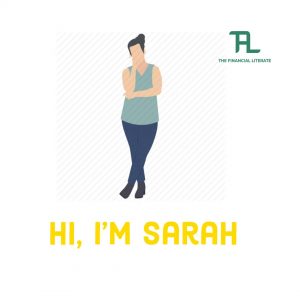 Following recent developments in the Nigerian Money Market, treasury bills rates have significantly dropped and seems like more investment product rates are following suit. Now, you may begin to wonder if it is worth investing your money at this period.
Well, I have some notes for you to ponder on.
Investment is not an end-product. It is a vehicle (plan) to take you to your destination (goals).
Economy cycles go up and down, as such, rates drop and will also rise.
Investment should have a long-term frame.
Putting the three points above together, you shouldn't panic at the fall in investment rates. If you are thinking long term, given some years down the line (say ten, twenty years), the value of your investment would have significantly increased with the help of compound interest.
I always advise people to invest with a goal in mind. Don't just invest to blend in the #invest party that is ongoing. Have a goal in mind why you are investing. This will help you map out a right investment plan.
So, let's meet Sarah. A recent graduate, her goal is to invest in real estate (have a five-star hotel) in the next 10 years. That is her goal which is long term in nature, from which she should earn continuous income from it (if a good structure is put into place). To achieve this, she plans to provide a large chunk of the capital by investing 15% of her monthly income for the next ten years in money market instruments and investment deposits. Now money market rates are dropping, however, she wonders if it is still sensible to invest.
Here's my advice for her. There is no need for panic because during these ten years, the market rates should rise again. Other options for her will be to shop around for different money market products (especially with asset management firms) and compare their interest rates. Diversification of her funds among different products will also be a good option.
That's about Sarah. Do not let the fears of dropping rates limit you from enjoying long term values! Keep taking actions!
To your financial independence and freedom.
Now that rates are dropping…