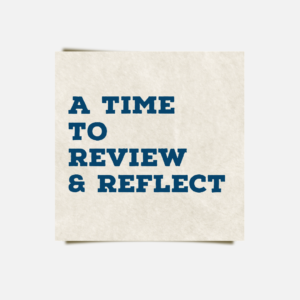 It's December! A month not just full of season's greetings and festivities, but also of reviews, reflections and goals setting for the following year. However, not everyone likes review periods (maybe because of the fear of what the results may be), but without it, you cannot make progress.
In today's post, I have some good tips to help you reflect on your finances in the Year 2022, appreciating your wins and examining areas you need growth.
Personally, I have come to realize that I don't get to really appreciate my progress until I pen them down. I advise that when you make your reflections, you pen them down. This way, you can think analytically and write out the good, bad and ugly sides of your finances.
So, let's get down with our financial reflections for Year 2022. First off, I believe you cannot have an entirely bad performance for the year (I hope this cheers you up a bit). I believe that over the course of the year, you've made some good money decisions. Firstly, get your notepad and create your "Financial Wins/Strengths" list for the Year 2022 (don't leave out any, no matter how little it may sound). Here are a few examples- making some investments and/or savings, funding a cause you believe in, delaying your gratifications to a later period, denying a juicy spending opportunity you know you couldn't afford, assessing well the risks involved in any money opportunity, having an increase in monthly income, spending within your budget, having a good money circle, increasing your potentials to earn more (by sharpening your skills or increasing your learning), finding the stream of wealth in your purpose and so on.
Next, write out your money weaknesses and errors in the year, everything you can remember! After writing them out, reflect deeply on the lessons from your errors (Remember, experience, they say, is the best teacher). Also, look at your weaknesses, how to do your plan on becoming better? To get a better financial position in the following year, you should have a plan to improve on your weaknesses.
In next week's post, I will be writing on some common money weaknesses and some tips to improve on them. If you need tips on specific ones, you can write to me @ jesupelumi@thefinancialliterate.com and I will have them included. In the meanwhile, ensure you have penned down all your money strengths/wins and weaknesses/errors.
To your financial independence and freedom!
A Time To Review & Reflect