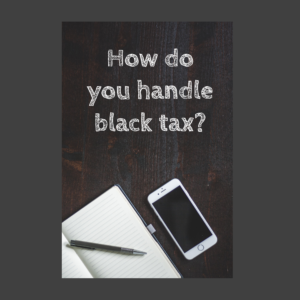 Black Tax, commonly used in South Africa, refers to the financial support professionals are expected to give their immediate/extended families.
So, you have a stable source of income and this should be a good opportunity to build your dreams and accomplish your goals, right? However, how do you deal with the pressure from your family to provide a lot of financial support?
The pressure from families has made some people abandon their personal goals and dreams and the "high earnings" do not have effects on them.
Yeah, the truth is that you should give back to the family that has helped you so far; however, you have a duty to accomplish your owns goals and dreams; the best plan is to put balance between the two.
Firstly, re-write your goals and dreams, in case you have abandoned them. Also write how much you can allocate to your goals monthly.
Write out the degree of responsibility you can handle for your family (create this amount in your monthly budget). Inform your family politely that this is what you would be handling henceforth.  Another approach is to decide on an amount you can support your family with in a month. Once this amount is exhausted, that is all for that month.
Identify the little sacrifices you may have to make to attain this balance. You may have to cut down on some unnecessary spending.
Do not encourage impulsive spending from your family. Do not indulge them either; encourage them to gain financial independence. Establish them in a business if you can.
Finally, if you do not have any pressure/obligations to provide any financial support to your family, make it a duty to buy gifts/ give to your parents (no matter how little) regularly. Also, render financial help/support to members of your family randomly without being asked. This is a way of appreciating them.
To your financial independence and freedom!
How Do You Handle Black Tax?