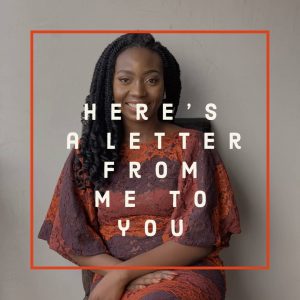 Dear reader?,
I write this letter to you, first, to congratulate you?? for making it to the last month of Year 2019.
Secondly, I write to advise and remind you of financial literacy consciousness this period.??
This December marks a yuletide season as well as the end of the year and thus, it comes with a lot of activities as well as inflow and outflow of cash.
If you are in paid employment, this is the season for Christmas bonus/end-year profit sharing. Yesssss! An extra income beyond that which you have actively worked has come. Let me drop some tips on how to judiciously use this funds. One, spoil yourself.?? You deserve to be. It's one whole year of hard work. Here's an opportunity to give yourself that treat you've always wanted. Two, invest in yourself. Buy a book, take a course or attend a workshop/seminar to improve yourself. Three, grow your wealth. Buy some units of mutual funds or other small capital investment options. If you do not have a solid emergency fund, this is a good chance to build it with a percentage of this income. Four, remember your loved ones. Here's an opportunity to do so. Five, be a blessing to those who do not know you and may not get a chance to reciprocate your kindness. Is this list too long? A budget can be of help. Simply list out all you need to do ??and apportion your income around them.
Christmas is a season of sharing love❤❤. Don't just be on the receiving end, give out to people. It doesn't have to be money. It can be your time, attention, voluntary service etc. Let there be a show of love from your end.
Finally, in doing all this, be very careful not to run into debts. Let there be a show of love, however, do that within your capacity. Mind you, there are eleven other months in a year when you can always show your love.
Merry Christmas in advance!??
Yours truly,
The Financial Literate.
My letter to you this Yuletide season.